In June 2021, SEE Turtles president Brad Nahill visited leatherback nesting beaches in Costa Rica and Panama. This photo essay captures photos from Estacion Las Tortugas and the Latin American Sea Turtles Pacuare Research Station and the Sea Turtle Conservancy Soropta Field Station in northeastern Panama.
Leatherback turtles are one of nature's most fascinating animals. The largest turtles and one of the largest reptiles on earth, they can reach more than 6 feet long and 800 lbs. They nest from March to June along the Caribbean coast of Central America.
Location: Soropta Beach, Panama (a Sea Turtle Conservancy project).
Photos: Lulu Muse (using red light, which was edited out, no flash photos taken).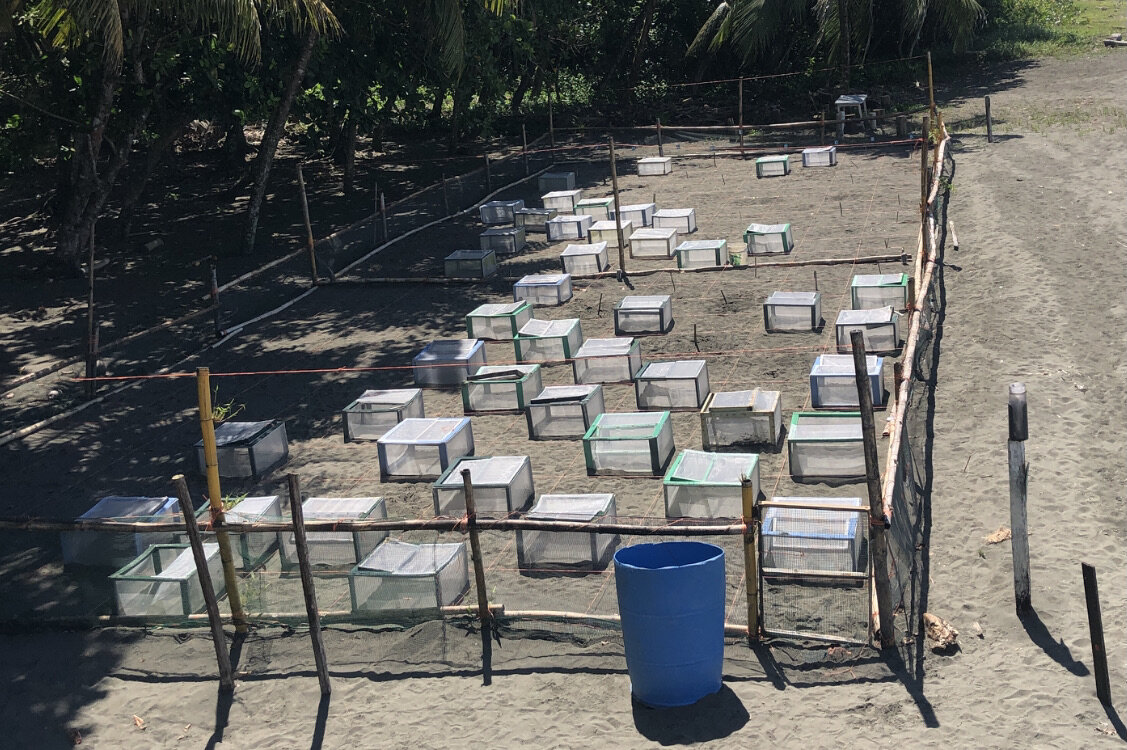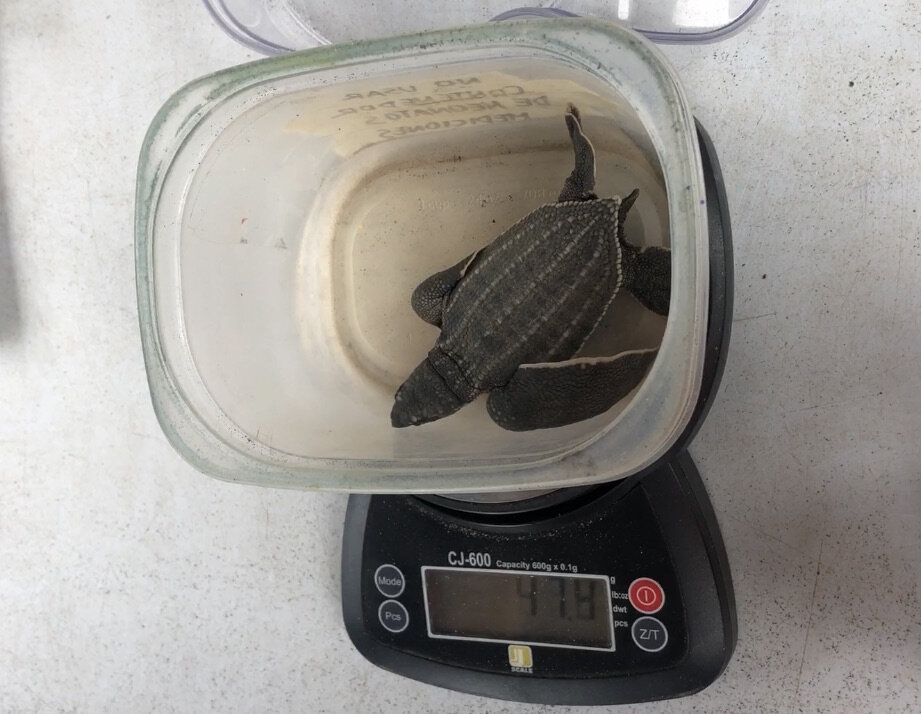 Leatherback hatchlings take around 53 days to hatch from their eggs. Once they do, they will emerge from the nest in a group (called a "boil") and then head to the water. At the Las Tortugas Research Station, these turtles are watched for safekeeping in a hatchery. Once they hatch, a sample of hatchlings are weighed and measured and then released to the ocean.
Location: Las Tortugas Research Station (Costa Rica)
Photos: Brad Nahill / SEE Turtles
Once a hatchling emerges from the nest, it will make its way to the water, using light, sound, and slope of the beach to find its way. This can be a treacherous journey for hatchlings, navigating through beach vegetation, debris, and holes while avoiding predators like birds and crabs.
Location: Soropta Beach, Panama (Sea Turtle Conservancy)
Photos: Brad Nahill / SEE Turtles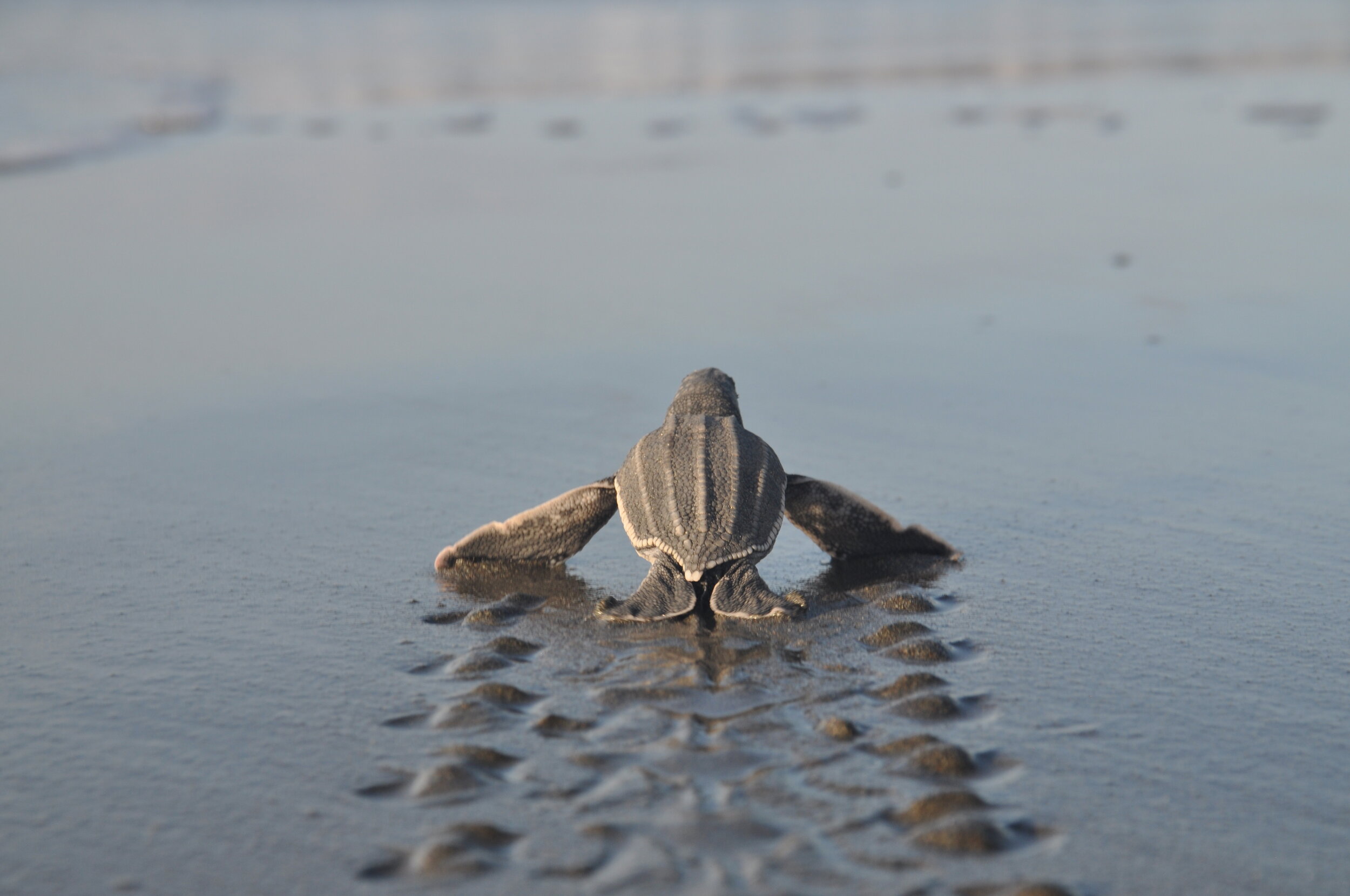 Once a hatchling reaches the water, it has a couple of days of food left from the egg yolk so it can swim without stopping. In the water, the hatchlings need to avoid predators like fish and birds. Where they go from this point is still a mystery, called the "lost years" as researchers are just beginning to be able to track hatchling movements with transmitters.
Location: Soropta Beach, Panama (Sea Turtle Conservancy)
Photos: Brad Nahill / SEE Turtles